The Display Sign
Reinvented
Sunsign Introduces its New Weatherproof Series of Signage Powered by the Sun. This signage features Advanced Night Illumination (ANI), 100% Solar Powered, Portable Signs that will Revolutionize the Sign Industry.
Solar Powered Extends the Signage into the Night
Harnessing the power of the sun with two full-sized solar panels, one on each side, maximum charging can occur even on cloudy or overcast days to illuminate the sign visibility into the night. State-of-the-art bright LED backlight lighting and controls provide automatic nighttime turn on. An AC power adapter is provided to allow for quick charging after lengthy storage without sun.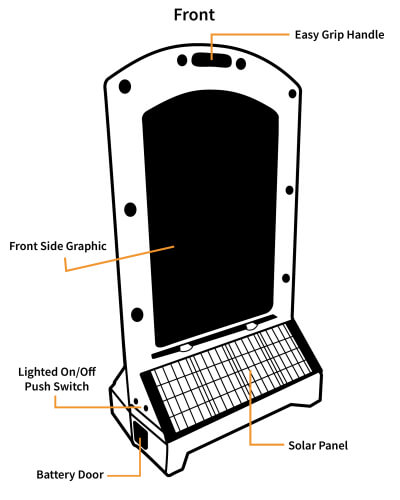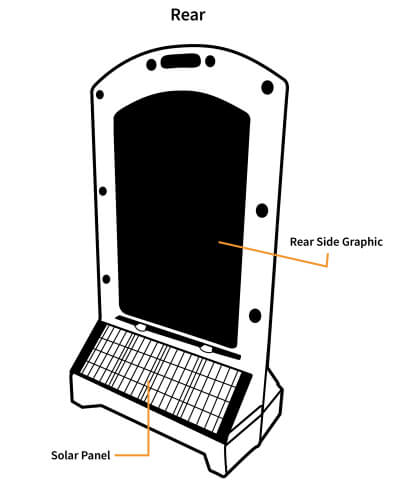 Double Sided Lighting with Independent Per-Side Graphics
Each sign is 2-sided and is capable of having either two similar or completely unique graphics on each side. Both sides are automatically fully illuminated at nighttime for maximum visibility.
Weatherproof, Durable and Rugged Design
Sunsigns can stand up to even the harshest weather conditions. Every consideration was taken when designing Sunsigns to withstand rain, snow, heat, and cold. For extremely high wind areas or uneven coarse terrain applications, optional aluminum extendable legs are included and can be utilized. These legs also include a feature that allows a cable lock to be placed through them for added security in high traffic areas.
Portable and Fixed In-place Applications
With no power cords to worry about and an integral wheel option, each sign is fully portable and can be placed practically anywhere, including in roadside areas that often prohibit electrically illuminated signage. Wherever Sunsigns are placed, they always draw attention.
The Economical Solution for Maximum Customer Visibility
Sunsigns automatically provide an extra up to 7 hours of visibility of your signage into the evening hours. Never again leave a potential customer in the dark. If additional illumination beyond 6 hours is desired, use of the provided AC adapter is suggested.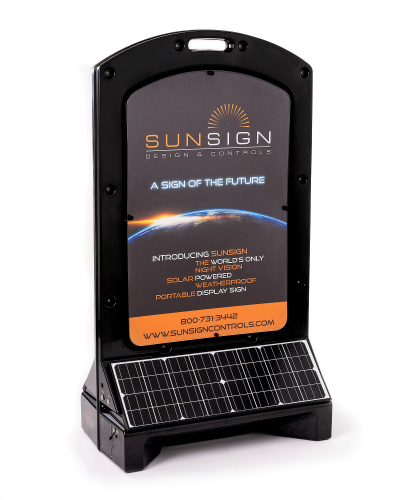 Harnessing the
Power of the Sun


to Extend your Signage into the Night
1000+ Applications
Restaurants
Bars & Clubs
Parking Lots and Garages
Retails Stores
Stadiums and Arenas
Festivals and Events
Medical Buildings and Hospitals
Banquet Halls
Outdoor Venues
Construction Companies
Public Safety & Traffic Control
Shopping Malls
Real Estate: Residential and Commercial
Campaign and Political
Schools & Colleges
Theaters
Airports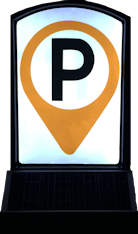 How It
Works
SunSigns graphics are side-lit with the latest state-of-the-art bright LED illumination. Standard 3' x 2' graphics are utilized that can be easily personalized and custom designed by Sunsign to your specifications or can alternately be provided by many standard sign shop vendors, making future updating your sign a snap.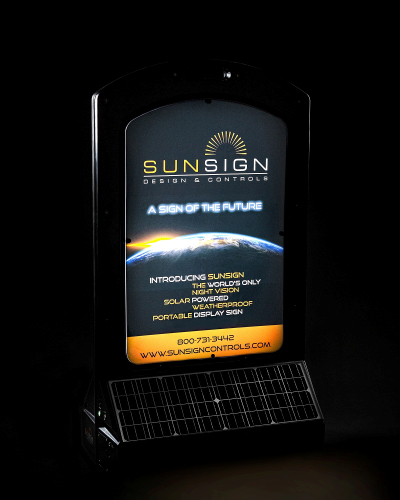 Front View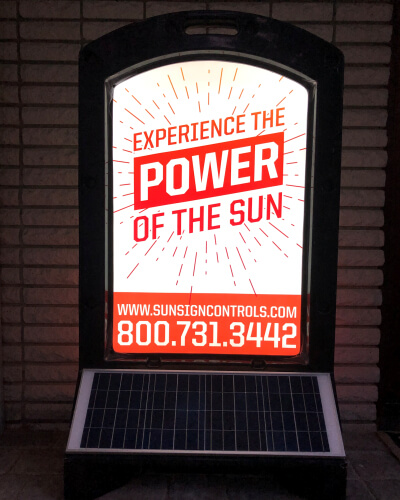 Back view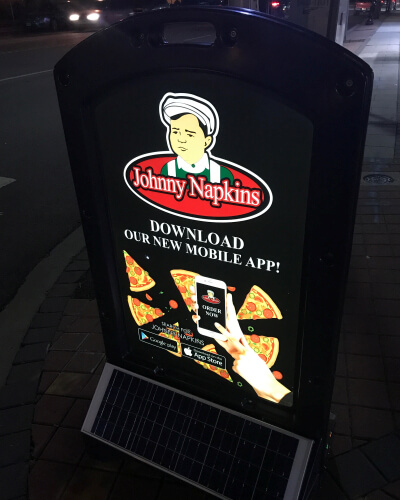 Front View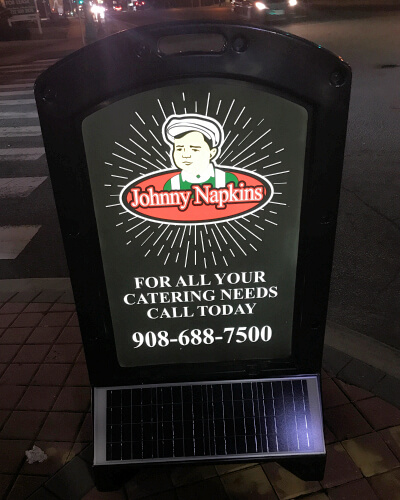 Back View
So
Simple
Standard A-Frame Ads for Front and Rear Display
Sunsign can provide the perfect signage for your specific or unique application... your logo, your graphics, and your personal design, for both front and rear signage utilizing standard 3' x 2' graphics. Optional cling graphics sheets can easily be placed over the outside of each sign to provide for localized additions or changes; directional arrows, daily menu specials, rate changes, notifications, etc. There are no limitations to the graphics that can be used and "anything under the sun is possible".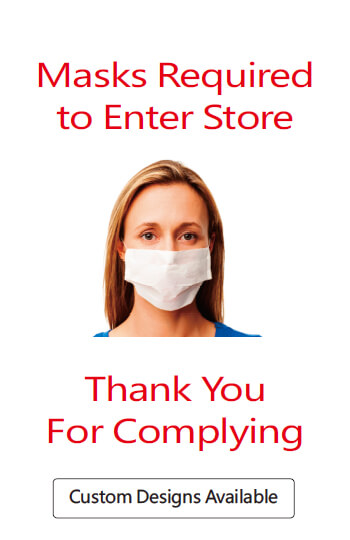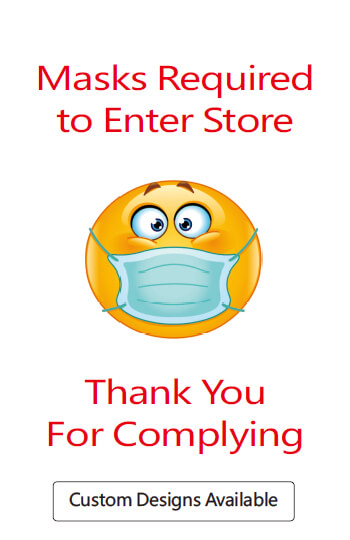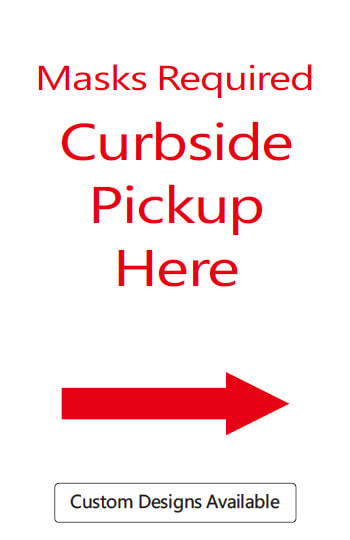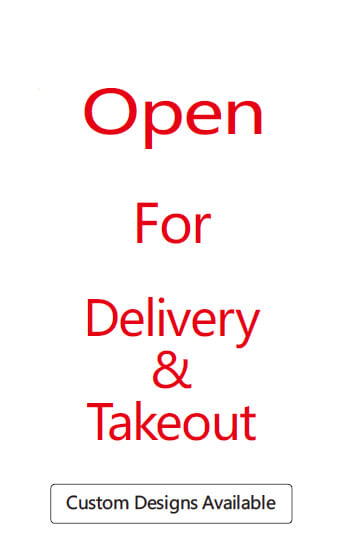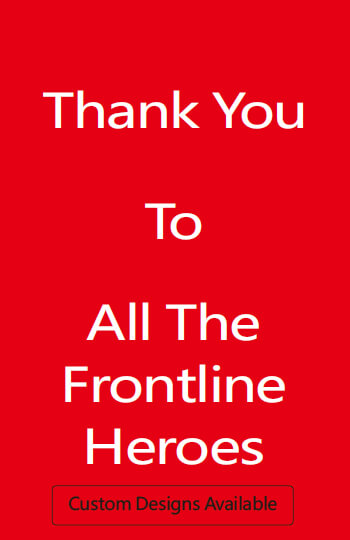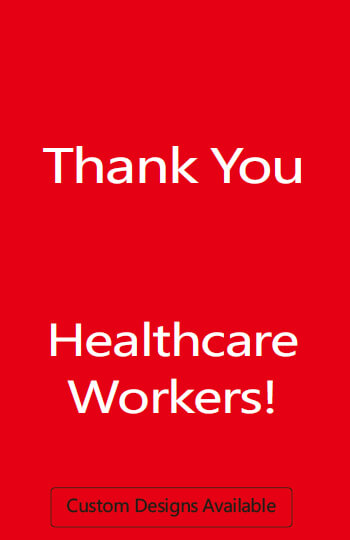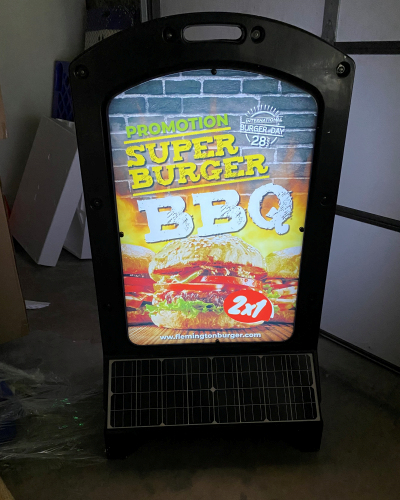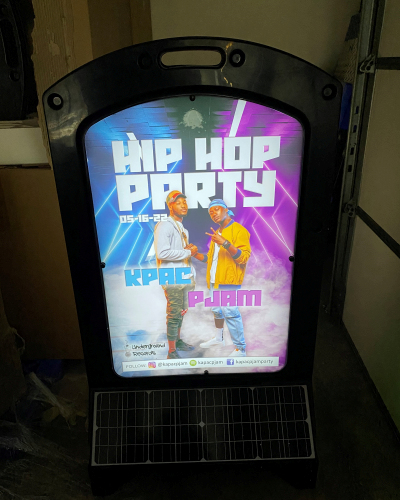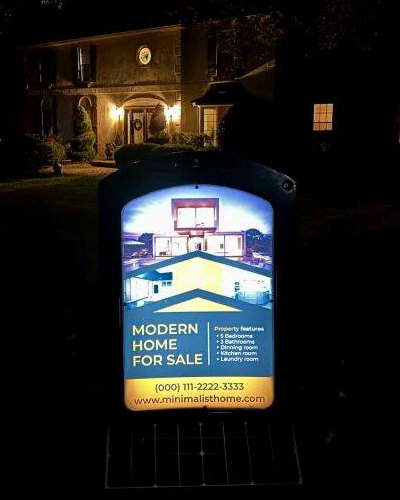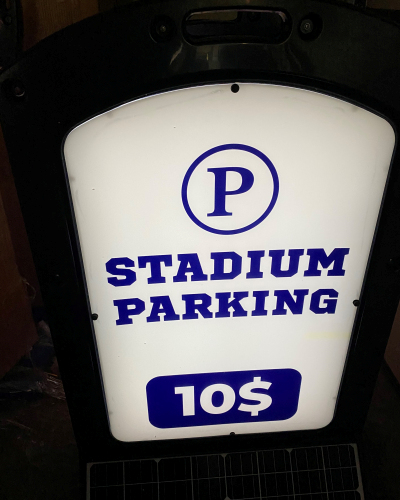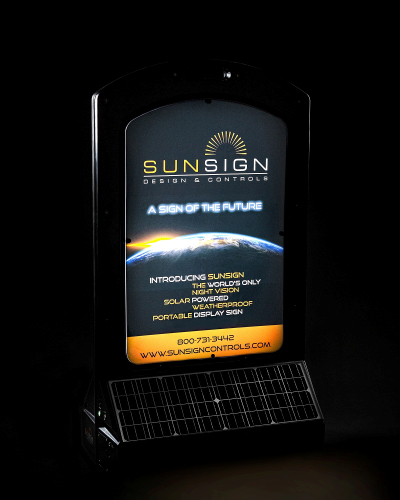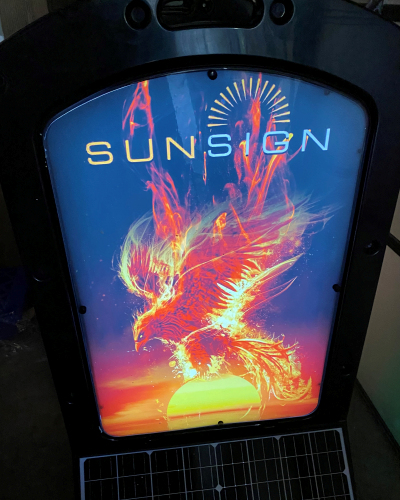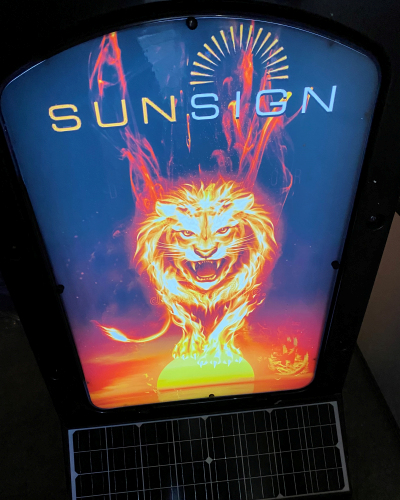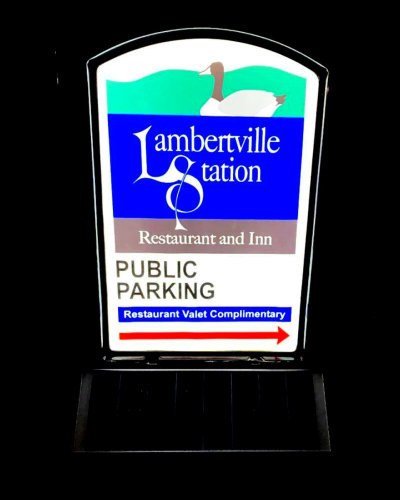 Easy to Handle Portable Design
Sunsigns unique molded construction and integral wheels make transporting or moving this sign a breeze! Whether transporting signs to remote locations or simply wheeling it out curbside, Sunsigns can be easily used by anyone in just about any location.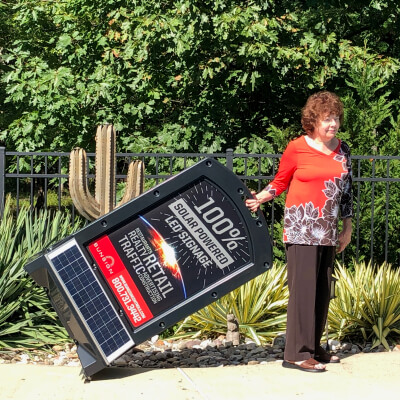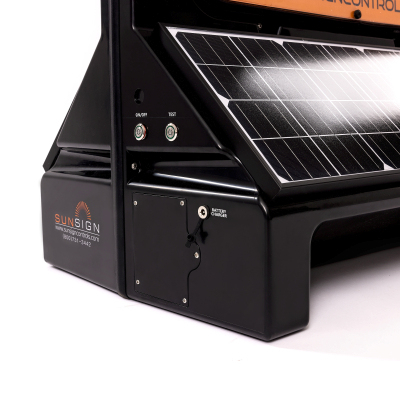 Multiple Mounting Options
Optional cling graphics can be placed on the outside of each sign for a quick change directional arrow, menu specials, etc.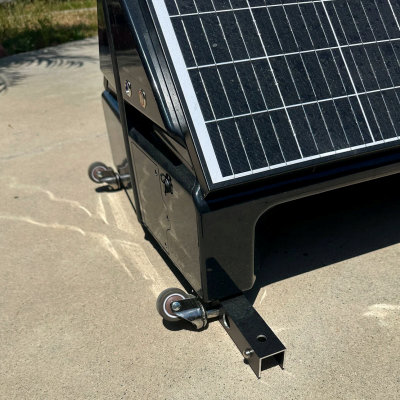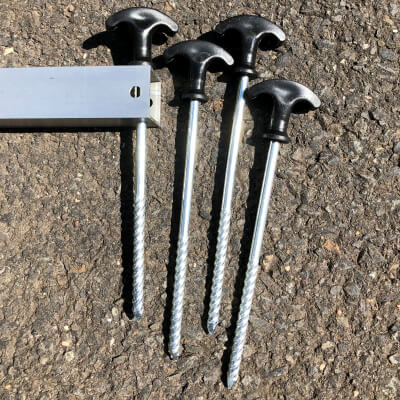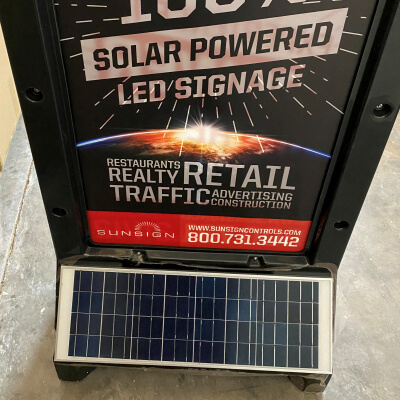 Phone
800-731-3442
Email
info@sunsigncontrols.com
Address
Flemington, NJ
Mail
PO BOX 278, Three Bridges, NJ 08887-0278
Retailers

&

Wholesalers

Wholesale pricing available and distributor inquiries welcome.